Looking back to 2017 and cherish 2018 (part one)
From 2017 to 2018, Chengdu Cheegers achieved the qualitative leap. We are able to steadily lead the industry under such fierce competition, constantly refresh the sales record is because of the deligence and union of all our departments. The sales amount of 2017 reach to over 0.2 billion RMB which is a hestoric breakthough. the continuous improvement of market expansion, equipment production, engineering quality and service level etc are the Cheegers's advantages.

Innovation is the spirit of Cheegers, only with it can meet the higher and ever-changing needs of customers and the market. The development of Cheegers is inseparable from the support of customers, we are willing to join hands with domestic customers to lead the China flour to develop in the direction of "automation, energy saving, and higher food safty".

We strive for innovations for a better world, with a special focus on healthy, safe, and sustainable solutions. We contribute significantly to feeding the world's population, while setting the focus on food security and safety. Our solutions and technologies enable efficient and clean mobility.

We attended two oversea exhibition in 2017, which help us to have the chance to face to face communication with clients.
1. 11th Food Technology Asia on 20-22. Mar. 2017 Karachi Expo Center, Pakistan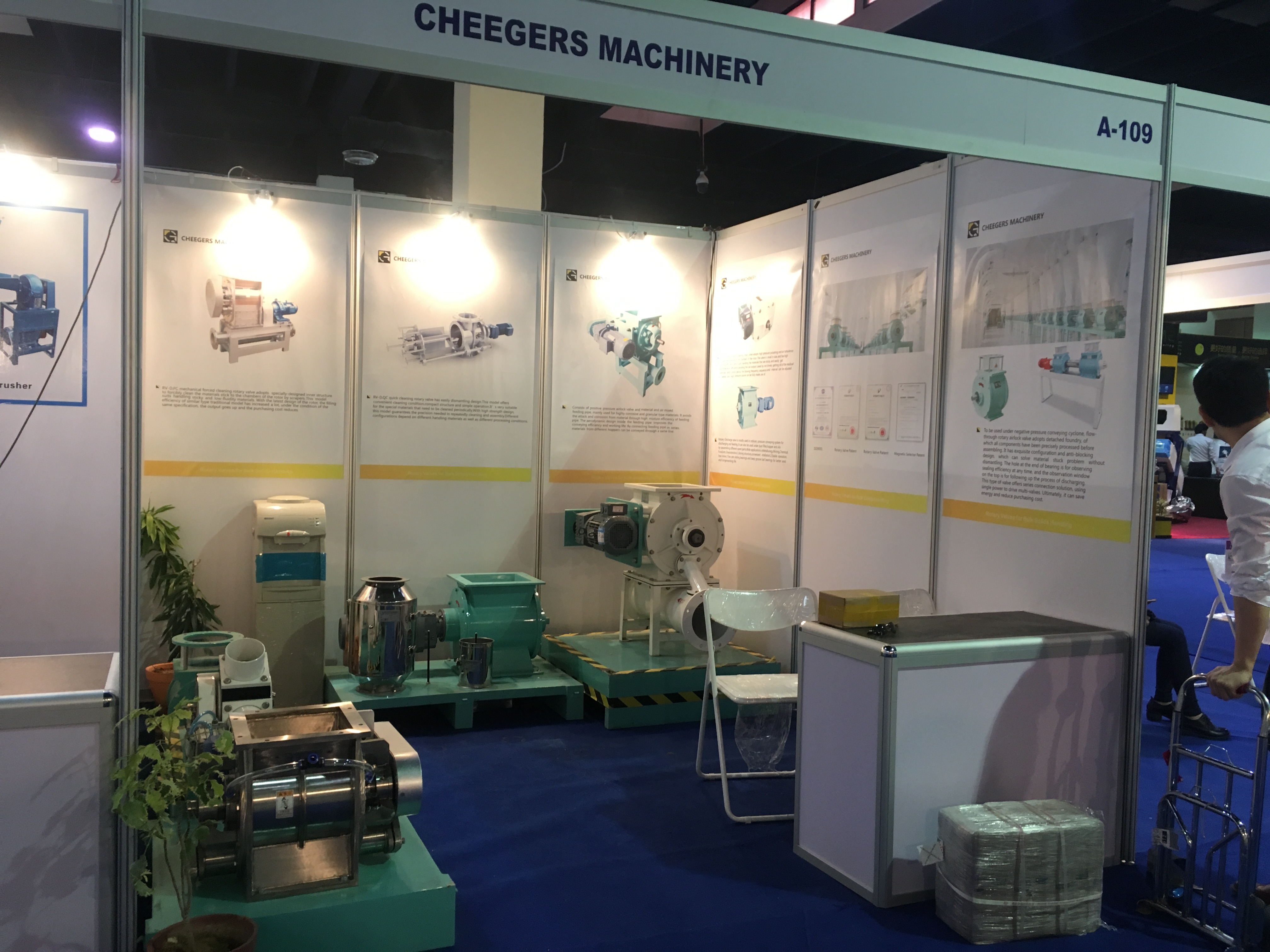 2. 7th International Flour, Semolina, Rice, Corn, Bulghur, Feed Milling Machinery & Pulse, Pasta, Biscuit Technologies Exhibition on 4-7 May 2017 Istanbul, Turkey



We exhibit our products: rotary airlock valve, fast cleaning rotary valve, Plug diverter valve(two way valve) etc. As the well-known supplier of food machinery & equipment in China, we provide advanced equipment and overall solutions for the profession. Fast cleaning rotary valve is designed for high-clean food production requirements, its safe and reliable performance and fast cleaning system accord with the intensity and specialization of food industry, plus it is able to meet the most strict safety requirements and larger scale food production. Our products gains high reputation from clients, they speak highly of it and even some customers decided to be our sales agent on site. We developed many potential target customers during these two exhibitions meanwhile communicated with peer for common progress.